Luxury living
Your house speaks volumes about your personality and should be a haven for you to unwind and relax from the stresses of everyday life.  I like to think it's the little touches that brings it all together and makes a house a home. It's nice to spoil your sanctuary now and again, adding a new piece of furniture, hanging a new picture or spending a little more than you really should on fabric for new curtains and cushions. Here are some thoughts on how to spoil your home and add some luxury to your abode. 
There's no better feeling than falling into deluxe bedding at the end of a hard day. I love the home range from Ted Baker just now – it's really classy and the intricate patterns would be a centre piece in any bedroom. Let your bed welcome you with open arms and splurge on this 100% cotton duvet set – its lovely to watch the pearly petals of the flower detail shimmer around in the light. Ted Baker are well known for their timeless fashion lines and lately they have paying more attention to household trends and homewares. Any stylish trend setter needs a piece of Ted at home to add a little luxe and refreshment to their bedroom. The only downside to this set is that you need to buy the pillowcases separately which adds more expense but this is one off purchase and you can clean at home in a 30c wash. This flower inspired range is now available in-store and online for £65.
Did you know that French Connection has a home collection? I didn't until I stumbled across the home section on their newly revamped website. Everyone needs to click onto frenchconnection.co.uk and check out their collection asap! I'm really impressed by their designer's choices of ethnic patterned rugs, chic tableware and a diverse range of industrial lights. Furniture, textiles and home accessories also add more aah's to my new favourite lifestyle range. It's hard to pick out a favourite piece but after a long time scrolling through the website I'd select this ultra-trendy coffee table. It's now pride of place in my living room and often gets remarked on by friends and family. I didn't tell them I'd invited them around to show it off! The sandblasted reworked industrial legs sit underneath a wooden mango table top that is glossed with a grey finish. A sure conversation starter, this Henry table is also easy to look after with just a soft dry cloth. It's worth the retail price of £329 – hit buy now on frenchconnection.co.uk.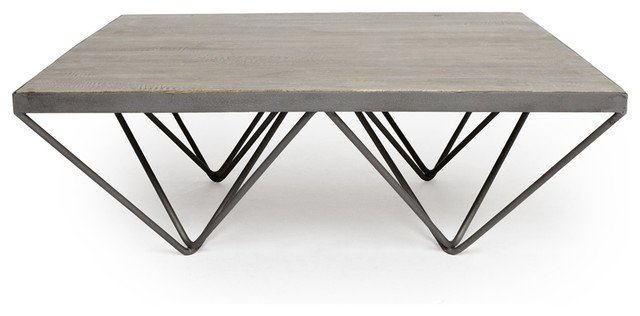 Posted on: November 11, 2016, by : buybuyadmin